PSG Grants For XERO Accounting
PSG GRANT FOR XERO ACCOUNTING
Guide to Using PSG Grants
What is a PSG (Productivity Solutions Grant) Grant?
The PSG Grant is given by the Singapore government. It helps small businesses in Singapore pay for IT tools. These tools make their work smoother. Enterprise Singapore introduced it. In 2020, PSG Grants are amplify to fund up to 50% for solutions and tools to enhanced business processes.
PSG Grant is a Singapore government subsidy
Xero is an accounting software system. It can be used to digitalise and automate accounting processes.
WLP Group is an approved PSG grant vendor. We provide up to 50% PSG grants for local businesses and help you claim back thousands.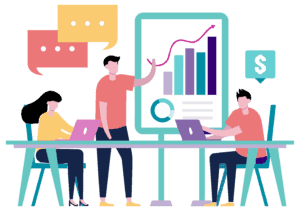 W.L.P Group Offers:
Special Xero Cloud Accounting System packages.
You can customize these packages for your business.
You can claim these under PSG if you get them from an approved vendor.
FAQs
Is PSG grant a type of government grant?

Yes the PGS grant is a type of government grant1. It is offered to local businesses in Singapore. The goal of it is to help businesses digitize their operations. For example, there are PSG Grants for accounting software and eCommerce development.

A music school may apply for a PSG Grant to develop an eCommerce booking website. It allows students to book and pay for lessons online. The music school would then be able to claim up to 50% of the eCommerce web development cost.

Another example is if you are a SME owner looking to use Quickbooks or Xero as your accounting software. You will be able to claim Quickbooks under the PSG Grant. This is because Quickbooks will help your business become more efficient with accounting. In short, the PSG Grant is funding for SMEs in Singapore. It helps SMEs increase the overall productivity of local SMEs.
Is the PSG grant only for SMEs?

Yes, the PSG Grant is a IMDB government grant and only Singaporean SMEs are eligible. If your business is in Singapore and at least 30% is owned by locals, you can get the PSG Grant. However, it's important to note that you will still have to apply for the PSG Grant. It may be rejected if your company has just been incorporated.
Is there a limit on the PSG grant?

Yes. The deployment location of each PSG Grant solution must be different.
"Grants." n.d. https://www.gobusiness.gov.sg/gov-assist/grants/. ↩︎